Posted on Friday, May 4, 2018
---
---
Waplog's Brand New Story Feature
Waplog is one of the fastest growing and the best dating apps. Waplog's main aim is to spread the love, so it enables its users to meet, chat and make friends. Waplog has millions of users throughout the whole world. That's why you might have the chance to meet the love of your life or your soulmate on Waplog. You can have a lot of fun using Waplog's great features and make new friends with ease at the same time. When looking for a partner, you can send gifts and receive so many messages that you will not even be able to answer. Nowadays, there is a brand new story feature on Waplog. This new story feature made everyone to be online all the time on Waplog because it is the most fun way to meet new people. You can watch your friends' and other users' stories and share yours as well. You will have the best dating experience and the find the love you have been looking for with this great new feature on Waplog.
What is Waplog's new story feature? Well, this story feature will enable the users to take short videos and upload them to their profiles. These videos can be 15 seconds long and can stay on users' profiles for 24 hours only. Since the stories will stay on your profile temporarily, you can add as many as you want. This new story feature is excellent because you will be able to share your day and what you do with your friends or your future friends on Waplog. You can upload a story when enjoying the sun, or you can share a beach trip that you take with your dog. There is even more. You can see who view and liked your stories on your profile. As much as getting the attention of others, you can also watch the most popular stories and discover new people.
Waplog story is also a great way to make money. After taking a story, you can choose to upload it as locked or unlocked. You can upload an unlocked story so that everyone can view and like your story. You might get many fans on Waplog by doing so. If you do not want everyone to view your stories and earn cash only by taking videos, you can upload your stories as locked videos. Other users who want to see what is happening in your life will have to pay Waplog Coins to view your stories. And, you will earn those spent Coins as Points within the app. After collecting some Points, you will be able to redeem your Points. You can convert your points that you gained from your stories into various offers including cash. Do not lose time and start taking stories to make more friends and make more money.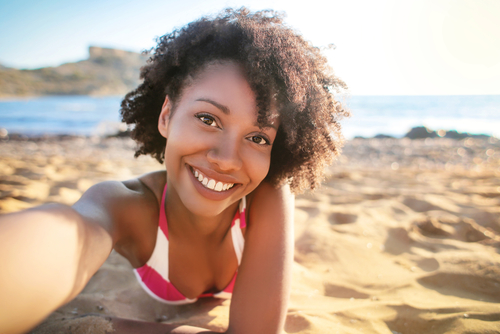 ----
For more articles check out our blog posts. If you are ready to find the one for you, sign up or log in to your Waplog profile and date until you drop. Have fun.
---